Family
Stolzlechner
We people from the Ahrntal Valley are open to the world and tied to our roots. We are free-spirited and (sometimes) stubborn, sparkling and traditional. We have maintained these characteristics to the present day. It is our great joy to welcome you at our Chalet Oberkofl in the Ahrntal Valley.
We are Klaus, Edith, Maximilian, Anna and Katharina. Every one of us contributes in their own way to making the Oberkofl Chalet what it is.
Klaus is the one with the strategic vision. He has his eyes set to the future and he tries to steer the farm in the right direction. Edith is committed to the wellbeing of our guests; she tends the garden and loves working in the field. She combines this with her work as a teacher. Maximilian is the true farmer here. From childhood, cows have been his favourite animals. Today, he also breeds Tyrolean mountain sheep and is generally only happy when the stables are filled with animals. The two girls make their own individual contributions to life on the farm. Anna also helps look after the guests, and Katharina loves having holidaying children on the farm to join her in her exploits in the area.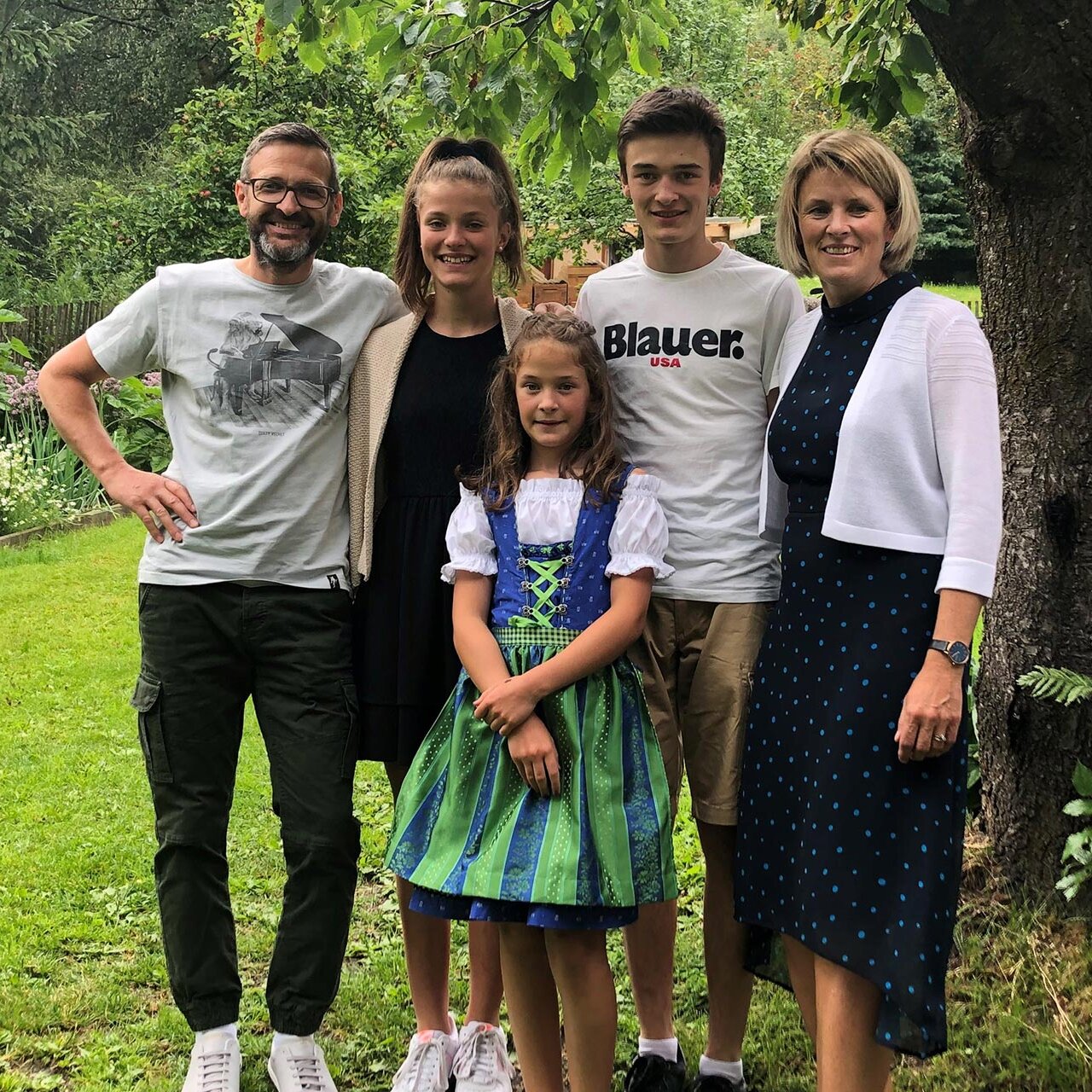 Furnishings
250 M² RELAXATION LAWN FOR SUNBATHING AND PLAYING
HOMEMADE DELICACIES DIRECTLY FROM THE OBERKOFL HOF IN THE VALLEY.